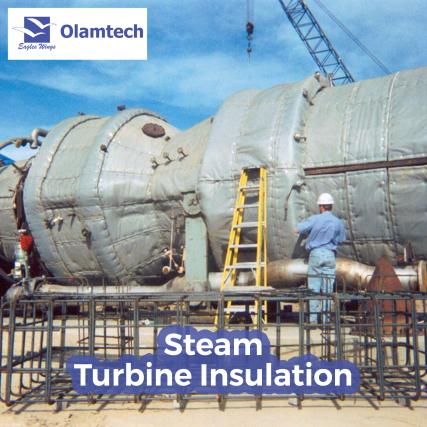 Steam Turbine Insulation
Our manufacturing of a
Steam turbine Insulation
involves a high level of precision engineering employing numerous components and sub-assemblies. Mechanical integrity and tolerances are very critical to product performance, efficiency, and reliability. The manufacturing of our steam turbines undergoes extensive quality checks and precision tests. Steam turbine insulation suppliers were passionately dedicated to offering a comprehensive array of Steam Turbines. The provided turbine utilizes thermal energy from pressurized steam and uses it to do mechanical work. The given product is designed with precision by using the Steam turbine insulation suppliers as the best quality components and employing ultra-modern technology under the strict vigilance of our dexterous professionals. Our Steam Turbines trusted vendors assure that these products are manufactured using high-grade factor inputs, using the latest technology in compliance with international quality standards.
Uses of Steam Turbine Insulation
A steam turbine
is a form of heat engine that derives much of its improvement in thermodynamic efficiency from the use of multiple stages in the expansion of the steam, which results in a closer approach to the ideal reversible expansion process. Because the turbine generates rotary motion, it is particularly suited to be used to drive an electrical generator Steam turbines are mostly used where the demand for electricity is greater than one MW up to a few hundreds of MW. Due to the system's inertia, its operation is not suitable for sites with intermittent energy demand.
Testing of Steam Turbine Insulation
Output performance, which is steam turbine output at a predetermined set of reference conditions including all flows entering and leaving the test envelope;

Methods that determine the energy to and from the steam turbine;

If applicable, methods that account for the influence of reheating;

Proper accounting for all leakages within the cycle.
Important Applications of Steam Turbine Insulation
Condensing turbines
Noncondensing turbines
Extraction turbines
"Steam Turbines are important components of process plant utility systems. They offer opportunities for optimizing steam supply reliability, as well as site-wide energy efficiency."