Pipes & Tubes



The Pipes our company supply and export are of superior quality and assure the clients a longer working life of our product. Having smooth surfaces both inner and outer, our products are also flexible, durable and corrosion resistant. The product exhibits high metallurgical properties and are usually used in for applications in the oil & gas and (petro)chemical industries.
(GI/CS/SS/Cu Ni/Alloy steel/Haste alloy /Boiler tubes etc.)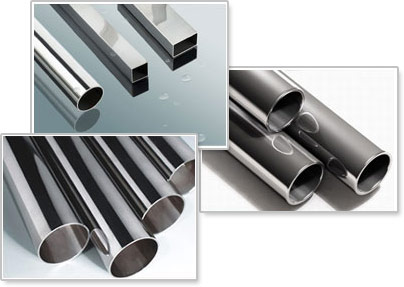 Pipes and Fittings Standards/Codes: ASME/ANSI/API/ ASTM, DIN, BS, ISO.
Pipes and Fittings suppliers: APOLLA STAINLESS STEEL, MAKE: INDIA, UK, USA, KOREA
Range

15 mm NB up to 1200 mm NB in Schedule 5S , 10S ,10, 20 , 40S , 40 , STD , 60 , 80S , 80 , XS , 100 , 120 , 140 , 160 & XXS 

Form

Seamless / ERW / Welded in Round & Square.

Stainless Steel

Grade: 304, 304L, 304H, 309, 310, 310S, 316, 316Ti, 316 L , 317, 317L, 321, 347, 347 H, 904L 

Duplex Steel

Grade: 2205 (UNS No. S31803), 2207 (UNS No. S32760)

Nickel Alloy

Grade:Nickel 200 (UNS No. N02200), Nickel 201 (UNS No. N02201),Monel 400 (UNS No. N04400), Monel 500 (UNS No. N05500),
Inconel 800 (UNS No. N08800), Inconel 825 (UNS No. N08825), Inconel 600 (UNS No. N06600), Inconel 625 (UNS No. N06625),
Inconel 601 (UNS No. N06601), Hastelloy C 276 (UNS No. N10276), Alloy 20 (UNS No. N08020), Titanium (Grade I & II)

Copper Alloy

Grade:UNS No. C 10100, 10200, 10300, 10800, 12000, 12200, 70600, 71500, UNS No. C 70600 (Cu -Ni- 90/10), C 71500 (Cu -Ni- 70/30)